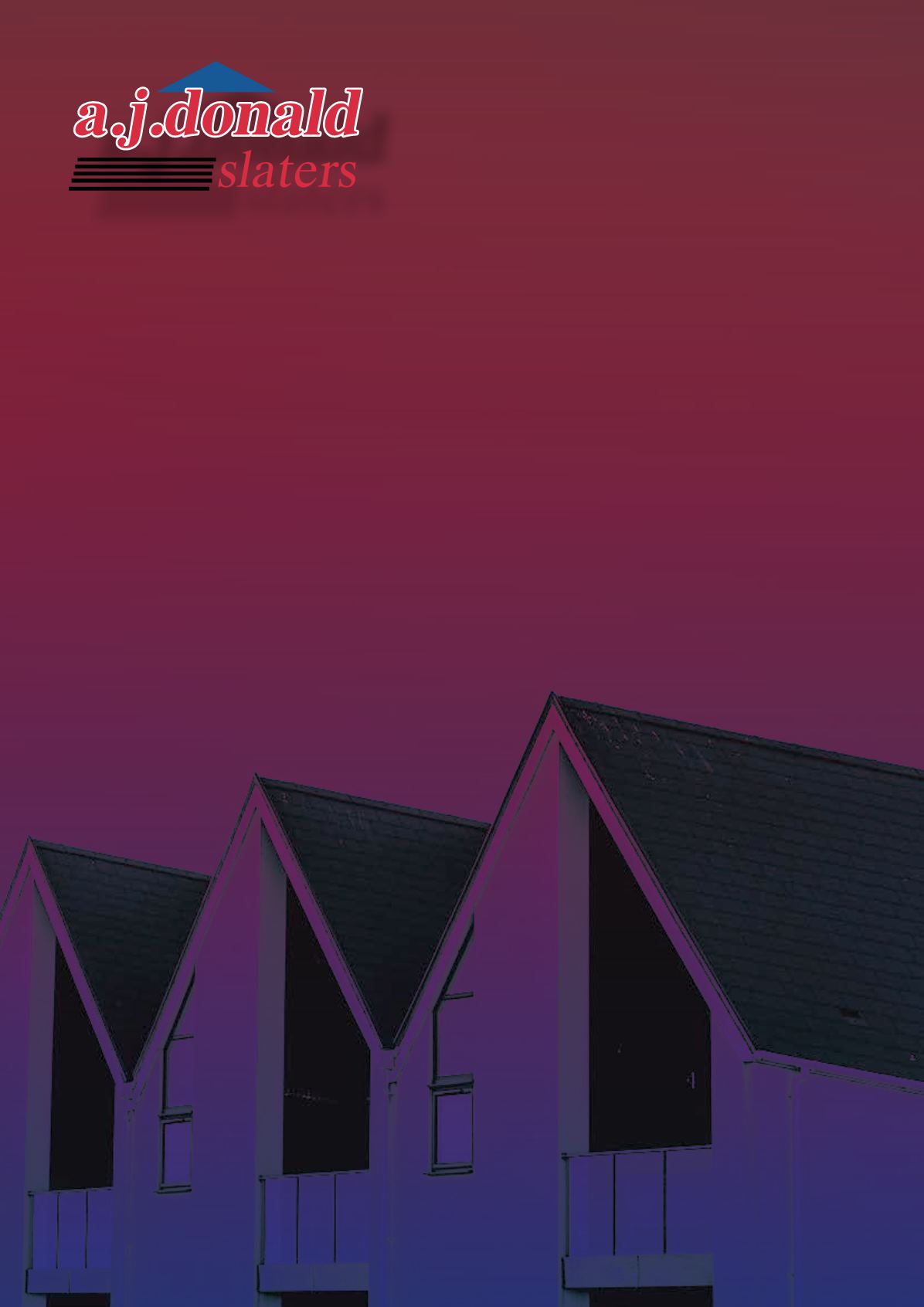 One of the most neglected areas of any house is the roof,
yet it is also one of the most important. It keeps us dry and
if properly insulated keeps us warm during those long winter
months, however, high winds, age and nature are bound to
have an influence on the life of the roof.
Your roof should be periodically checked, particularly after
stormy weather, also if you have just moved into your
property, it would be wise to call in a specialist roofer and
ask them to carry out a survey.
A J Donald Slaters have over 25 years experience of working
in Aberdeen and the surrounding areas.
They are proud to boast that the business provides a
thorough and professional service and are fully committed
to total customer satisfaction.
The company guarantees completion of work to the highest
standards of quality and in compliance with the most up-to-
date Building and Health and Safety Regulations.
By working closely with each client and fully discussing
and documenting their exact requirements, they are able
to agree the cost and timescales in advance of starting any
given job.
Their teams of qualified personnel are available to provide
free surveys and no-obligation quotes. Their work provides
a cost-effective solution for all your roofing needs.
If you have a concern about your roof, the business will be
more than happy to carry out a full inspection. Fixing a
potential problem now can save you thousands of pounds
in the future.
Finding a well established, reliable roofing company need
not be a problem. All you have to do is contact A J Donald
Slaters.
The Complete Roofing Service