12 / 12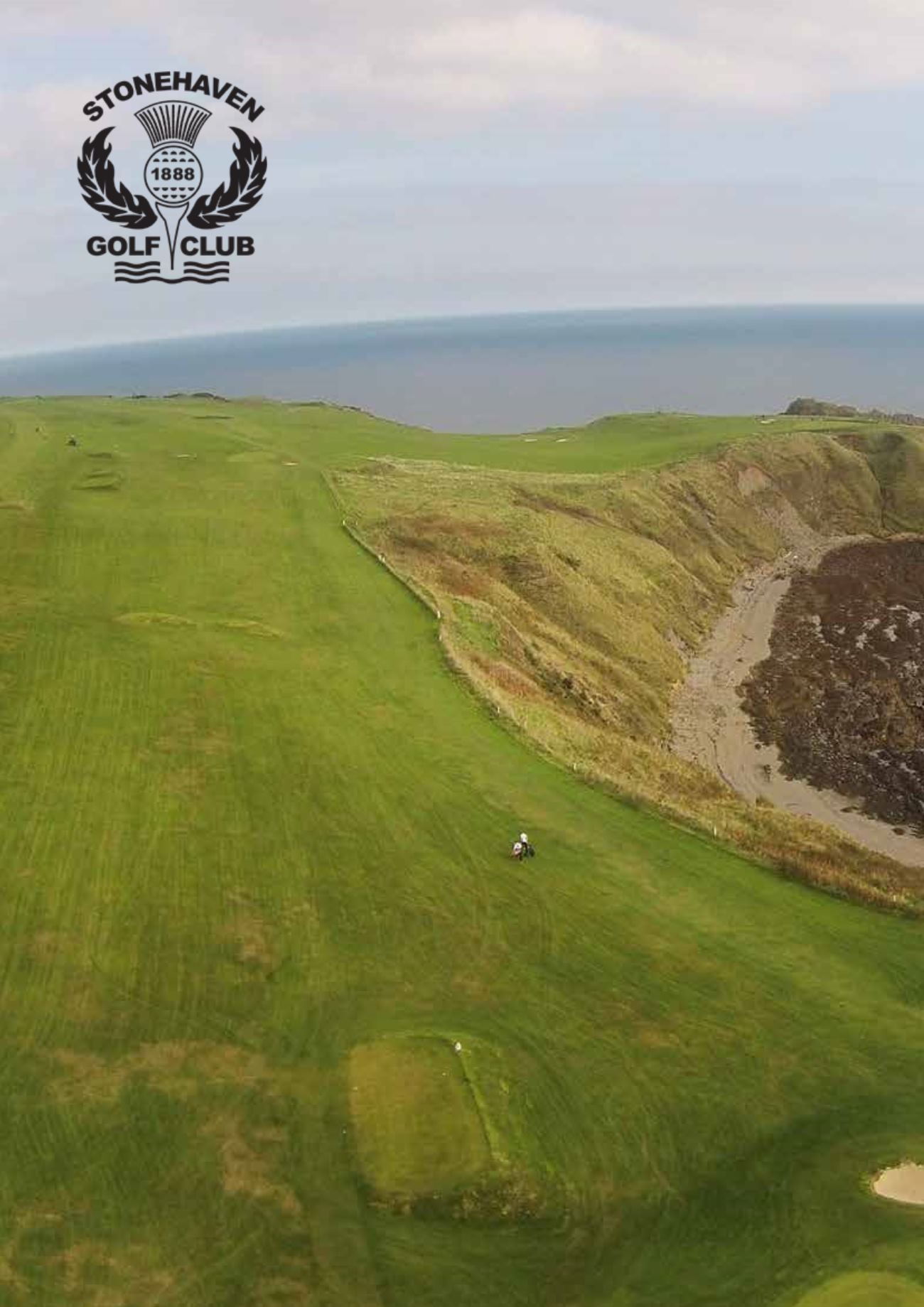 COWI E , STONEHAVEN , KINCARDINESHIRE , AB39 3RH
TELEPHONE : 01569 762124
EMAI L :
INFO@STONEHAVENGOLFCLUB.COM
WWW.STONEHAVENGOLFCLUB.COM
This Guide has been prepared for STONEHAVEN GOLF CLUB of Stonehaven by GLARIC CONSULTANCY LIMITED, 58 Hove Road, Lytham St Annes, FY8 1XH
T: 0800 1303 556 E:
glaric@aol.com
W:
www.glaric.com
Copyright Glaric Consultancy Ltd 2018. All rights reserved. No part of this publication may be reproduced, copied or stored in any way whatsoever without the prior written
permission of the publisher. (10.18)
Whilst it is believed that the editorial features included in this Guide are representative of the businesses appearing, no responsibility will be accepted by STONEHAVEN GOLF CLUB
or GLARIC CONSULTANCY LIMITED in respect of any products or services supplied by them.