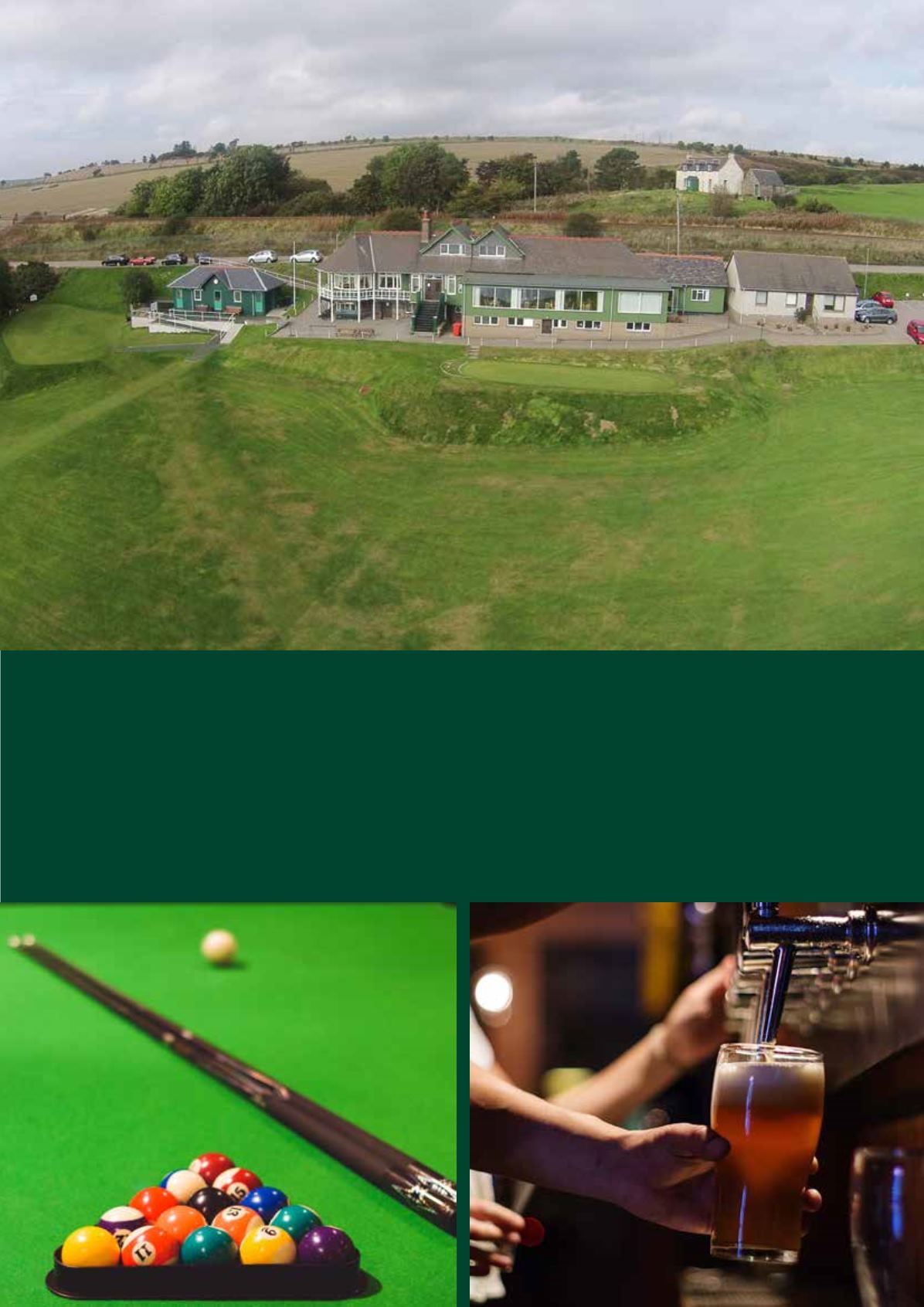 THE CLUBHOUSE
The clubhouse bar is the social hub of Stonehaven Golf Club. Take a seat and look out over the 18th green and the dramatic
cliff-top scenery beyond. Relax with a cup of coffee before your round, or a few drinks at the 19th hole afterwards. You can
recount stories of your earlier golfing success, or try to forget those putts that 'got away'.
Alternatively you may wish to try your hand at snooker on our full size table. Our bar staff make all members, guests and
visitors extremely welcome. There is a generous selection of alcoholic and non-alcoholic drinks, including an array of fine
malts from throughout Scotland.